Social Media is great for many things from communicating to networking.
But Social Media is also brilliant for growing your business. Billions of people use Social Media everyday, and if you could turn just a few of these people into customers, you will see an increased profit in your balance sheets.
In this article I will be mainly focusing on Instagram and Twitter but the same concept applies for all the other social networks.
1. Twitter
Let's start with Twitter.
One cool feature of Twitter is it's trending column.This can be a goldmine for businesses.
Let's use Popeyes as an example. I am assuming you are familiar with them. If you are not,they are a fast food company based in the USA and recently they introduced the chicken sandwich on their menu.
The chicken sandwich quickly became a trending topic, and millions of tweets were sent about it. Many of these compared Popeyes chicken sandwiches to the chicken sandwiches of other major fast food restaurants, like Wendy and Chick-fil-A.
This gave Popeyes free branding and drove thousands of customers to their stores. In fact the demand was so big they sold out their entire stock of chicken sandwiches in two weeks and had to wait two months before they could resume selling their chicken sandwiches. Popeyes sales increased by 42% for the last three months of 2019, and a big part of this can be attributed to becoming trending on Twitter.
If you can get your products trending on Twitter, you will be able to benefit from free branding and gain many customers, so it's worth your time attempting to go viral.
2. Instagram
Instagram is also another great platform for businesses looking to grow, and there are some great marketing methods that can be used on Instagram.
My personal favourite is, direct messaging Instagram pages with large followers in a specific niche.
I'll explain this some more.
Let's say for example you sell camping gear.
With a few quick searches you should be able to find a page that is dedicated to camping or something similar.
Within a couple of minutes of searching I found this page.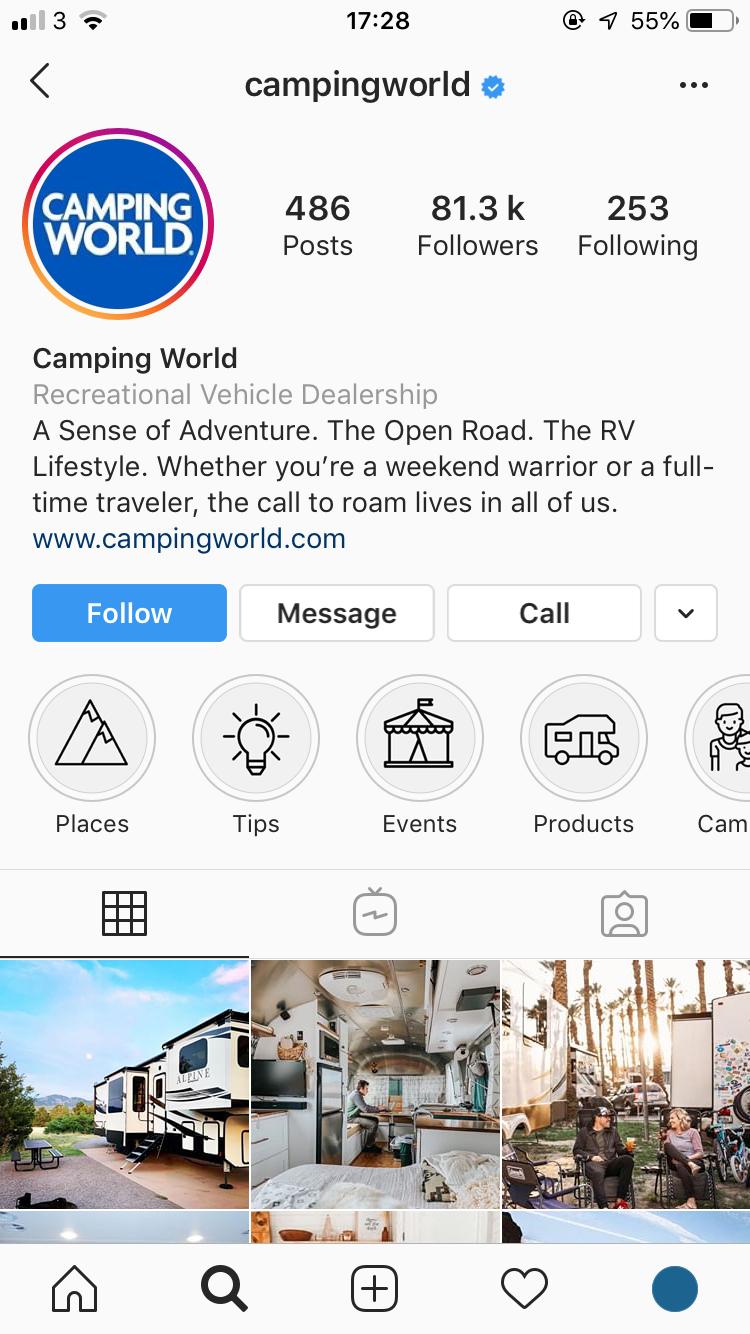 The people that follow this page are likely to be interested in buying camping gear which means it will be much easier for you to sell to them.And they have over 80,000 followers, which is a large group of people to sell to.
Now this is where you turn the followers of the page into your customers. You pay the page a fee to promote your product on their story.The followers of the page will see the post and some of them will buy, therefore increasing your sales.
You can follow this strategy with whatever niche you are in;from technology to plumbing tools, it is effective no matter what you are selling.
The best thing about this strategy is that it's cost-effective. Most pages would charge $25 to $50 for a promotion and this a small price to pay for a dozen new customers.
In conclusion,taking advantage of Social Media is a great way to grow your business. Instagram and Twitter are good places to start but the other social networks are also worth investing in.
Start using them.