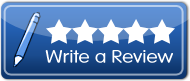 Testimonials
See what people have to say about us.
Richard Teebay, St. Helens
"All keywords/phrases are steadily moving up the rankings. Extremely helpful and informative and excellent communication. Very good at keeping in touch with you and keeping you up to date. I would recommend this company very highly."
Lora, Chicago
"I am so happy to have found Ben at Cartoozo Communication and follow up is excellent. He is timely, professional, & the projects he manages ALWAYS turn out great. I hope to work with Ben and his team at Cartoozo for the rest of my career! Thanks!"
Nic Barrow, Milton Keynes
"Cartoozo have excellent customer service and very good execution in the various levels of SEO services they offer - this represents the full quite of available options in the current SEO climate."
Paul Watson, London
"I am thrilled with my new website that your team has designed for me. I am even more pleased with my top rankings and the traffic I am getting. Thanks!"
Anthony Roberts, Birmingham
"Fantastic results at competitive prices! I am delighted with my marketing campaign and I am stunned by the results that you guys have been able to get for me!"
Louise Anderson, Brighton
"Cartoozo has taught me so much about internet marketing and how my website lacked with its Internet presence. I am so happy with the results so far to date!"
Client Review, Guru.com
"My project manager Mark Spurr is really fantastic! He goes the "extra mile" in making sure that we are getting things right. His effort drove me to go Round 2"
Michael Buckman, London
"Our rankings have soared since using Cartoozo and their team to help with our SEO efforts. It has taken us around 6 months to get where we wanted to be and I have set new targets for the future now too!"
Kelly Morgan, Swansea
"Very happy with the management efforts from these guys. Our rankings have constantly increased month on month and we are finally getting to the top positions where we should have been all along"
Contact Us
Whatever your requirements or budget, we can help you make the most of what the Internet has to offer for your business. Please don't hesitate to contact us to find out more, or request a free personalised quote using the form on the right.